With the change of seasons, turning of the clock, and holidays just around the corner, November leads ReaderKidZ to thoughts of family, traditions, and thankfulness.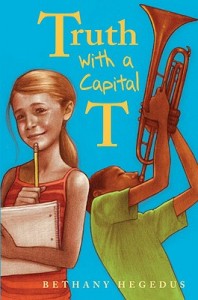 This week, Bethany Hegedus joins ReaderKidz as we celebrate, TRUTH WITH A CAPITAL T, a book about long-gone-but-not-forgotten relations, a sassy Southern girl, her trumpet-playing adopted Northern cousin, and a family secret.
Earlier in the month we welcomed, Joseph Bruchac to Beyond Boundaries, where he talks about writing, and how his own family and heritage have impacted the stories he's compelled to tell.
Newbery Award-winning author, Linda Sue Park, also joined us to talk about her newest book, A LONG WALK TO WATER.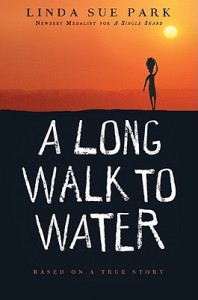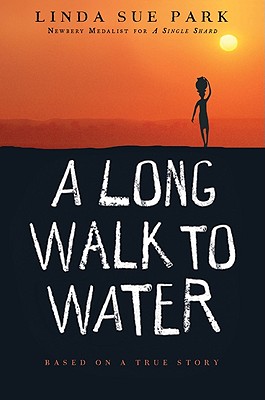 War, loss. Hope, gain. The scars of war are many. The thread of hope thin. But through it all, Salva Dut, one of Sudan's Lost Boys, held on to his thoughts of family, and the things they'd shared in his short 11 years of life. Things like courage and the need to live one day – each day – at a time.
Eventually, Salva left the camp that had become his home, and formed a nonprofit organization to help others in need. Park tells this story of the power, love, and resiliency of the human heart with simplicity and grace. You won't want to miss it.
Family.  Tradition. And the power of story. For these and more, November is brimming with thanks.
Read more about Author-In-Residence Linda Sue Park HERE.
Read more about our special guests: Joseph Bruchac and Bethany Hegedus.