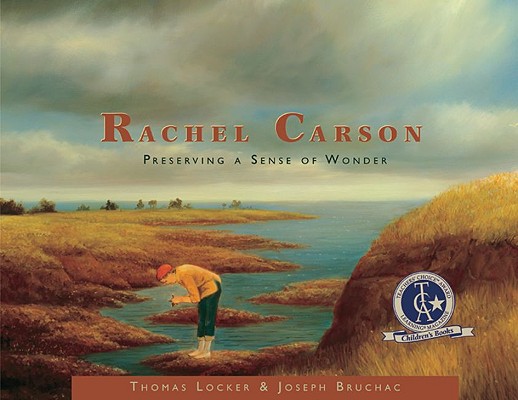 "Take time to listen and talk about the voices of earth and what they mean – the majestic voice of thunder, the winds, the sound of surf or flowing streams." Rachel Carson
Rachel Carson's voice was heard by President John F. Kennedy when he read her book, SILENT SPRING.  The President became aware of the dire effects of pesticides on animals and plants.  President Kennedy called for a national testing of pesticides.  Eventually many were banned from use.
The power of voice; the power of one author and one book! RACHEL CARSON, PRESERVING A SENSE OF WONDER, illustrations by Thomas Locker and words by Joseph Bruchac, Fulcrum, 2009.
Here is a fun new version of many voices and artists "singing" together: TRICKSTER, NATIVE AMERICAN TALES, A GRAPHIC COLLECTION Matt Dembicki, Fulcrum, 2010  Many voices make a graphic jubilee –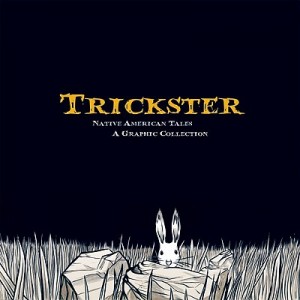 Native and non-Native writers and illustrators collaborated to create this collection, including tales by Joseph Bruchac and Tim Tingle.  This very original, very creative book lets the reader select from a variety of storytelling and graphic art styles. I celebrate the taking down of "we and they" cultural walls to cooperatively create great graphics.
"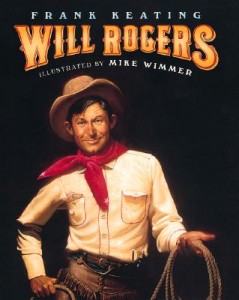 I never met a man I didn't like," Will Rogers said from many stages around the world.  Not an easy way to feel when growing up in Indian Territory in Oklahoma meant facing prejudice, discrimination, and being sort of poor.  Part Cherokee and a member of the Paint Clan, Will Rogers found his confidence and his voice learning to ride, rope and read.  "To learn is to read," Will said.
Will Rogers made people laugh when listening to his radio broadcasts, reading his newspaper columns, or watching him act in the movies.  It will make your heart smile to read this delightful award-winning picture book, WILL ROGERS, by Frank Keating, illustrated by Mike Wimmer, Harcourt, 2008.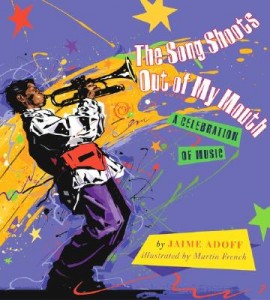 And one very different voice –  the RAZZ JAZZ bee-bobbin' dancing, strutting, jubilee voice of Jaime Adoff in SONG SHOOTS OUT OF MY MOUTH, a collection of  grooving, rock and rolling poems, illustrated by Martin French.  His bi-racial poem, 88, may have been the first voiced of its kind.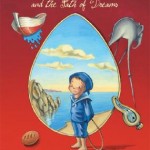 Some voices are soft, some are brief, others are visual, some are quizzical.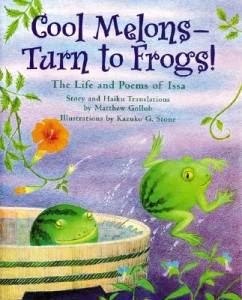 DALI AND THE PATH OF DREAMS by Anna Obiols, illustrated by Joan Subirana, is a beautiful, visual and lyrical delight.
COOL MELONS – TURN TO FROGS! The Life and Poems of Issa with story and Haiku translations by Matthew Gollub, illustrated by Kazuko Stone.  A refreshing dip into haiku as the words of the master, Issa, are presented.