Shouting out. Finding your voice. The rich cacophony of languages, sounds, music heard in a vibrant multicultural community.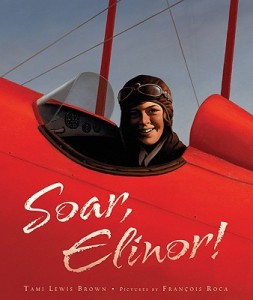 This month, ReaderKidZ celebrates the role of books in encouraging children to embrace a diversity of voices, and make themselves heard.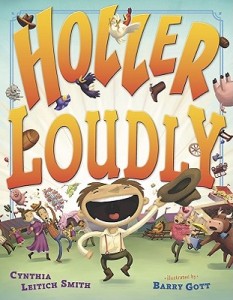 In HOLLER LOUDLY, well-known author Cynthia Leitich Smith tells the rollicking tall tale of a boy who is forced to whisper until he realizes that his voice can – literally – save the town!
I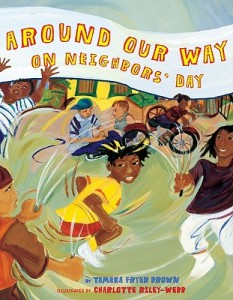 n AROUND OUR WAY ON NEIGHBORS' DAY, first-time author Tameka Fryer Brown gives voice to the joy of a young girl embracing the sounds, smells, and human warmth of her vibrant urban neighborhood.
And be sure to visit with author Tami Lewis Brown, whose book, SOAR, ELINOR! introduces readers to another important voice.
Unique voices, all expressing the same dreams. Through books, children learn that, young or old, we all have something important to say, something valuable to contribute.
Read more about Author-In-Residence, Cynthia Leitich Smith HERE.
Read more about Author-In-Residence, Tameka Fryer Brown HERE.
**NEW** Special guest… Tami Lewis Brown, HERE.