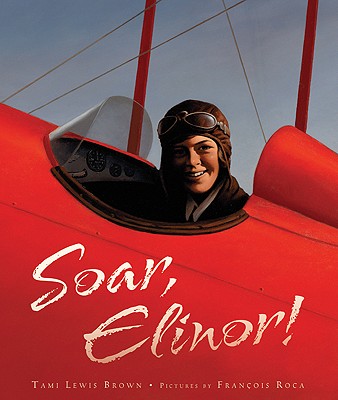 The first few lines of  Tami Lewis Brown's incredible non-fiction picture book Soar, Elinor! read:
"In 1917, some girls dressed their dolls. They played house and hopscotch, jump rope and jacks.
But one little little girl wanted more. Elinor Smith wanted to soar."
And soar, she did. As a result of  Tami Lewis Brown's masterful craftsmanship, children who read this inspirational book will feel that they have what it takes to soar to new heights, too.
Download this dynamic Teacher's Guide to keep Elinor's fascinating story lifting your students' wings! SOAR ELINOR! Teacher's Guide.
Download a Women's History Activity Kit for Soar, Elinor! HERE.
For more about Tami, visit her website HERE.