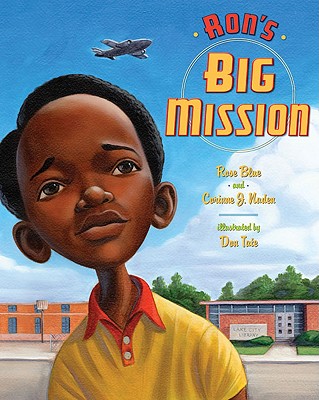 Each of this week's selections tells the story of one or more people – some young, some old, boys, girls, women, men – who've made a difference in the world.  Each one has taken the talents he or she has been given, the obstacles s/he has had to overcome, and his or her own voice – be it quiet and reserved, or loud and strong – to turn adversity and hardship into accomplishment, straw into gold.
But there are many books telling of many voices and the many ways one can be heard. Which are some of your favorites about people who find or use their voices to make a difference?
RON'S BIG MISSION by Rose Blue and Corinne J. Naden, illustrated by Don Tate.
Young Ron McNair had a dream.  Something he'd been thinking about for a long time. Ron was used to going to his South Carolina Lake City Public Library to read books, but this day he had something important to do.
Even though Ron was the library's best customer, he wasn't allowed to borrow books. The clerk told him he could look, but "Only white people can check out books from the library."
But this day would be different.  This day, Ron jumped up on the counter to let the desk clerk know he was serious. In the past, he'd let someone else check out the books for him.  This day, Ron wouldn't budge until Mrs. Scott, the librarian, handed him his very own library card.
The cover reveals Ron hopefully gazing off into the distance while, behind him, images of the plane he will one day fly and the library he will soon desegregate, occupy the background. Tate uses bright yellows, greens, and blues to good effect and the stylized larger-than-life heads of people are particularly effective.
This fictionalized account of a real incident in Ron McNair's life was just the beginning of a dream-come-true. Years later, Ron flew planes and became an astronaut. He became a hero, once again, when he lost his life in 1986, alongside the other astronauts aboard the space shuttle Challenger.
WHEN MARIAN SANG: THE TRUE RECITAL OF MARIAN ANDERSON by Pam Muñoz Ryan, illustrated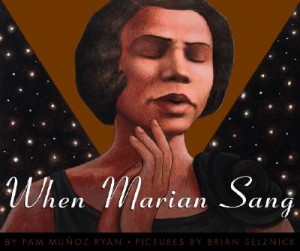 by Brian Selznick
"No one was surprised that Marian loved to sing." After all,  everyone in her family did, too. But "her voice was distinct – strong and velvety and able to climb more than twenty-four notes.
"Everyone wanted to hear Marian sing."
Over her lifetime, Marian endured much hardship and humiliation in pursuit of her dreams.  Through it all, she remained steadfast and strong, buoyed by the comfort of her family, faith and the music that lived in her heart.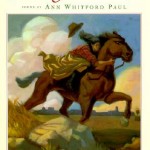 ALL BY HERSELF: 14 Girls Who Made a Difference by Ann Whitford Paul, illustrated by Michael Steirnagle
Rachel Carson, Wilma Rudolph, Golda Mabovitch (Meir), and Wanda Gág are but a few of the young girls whose inspirational stories of curiosity, bravery, and selflessness find their way onto the pages of this book.  Ann Paul's stunning poetry paired with Steirnagle's luminous oil paintings remind readers that no matter who or where we find ourselves, each of us is capable of making a difference and doing something small but remarkable in the world.
*** Though out-of-print, this book is worth tracking down!
WILMA UNLIMITED: How Wilma Rudolph Became the World's Fastest Woman by Kathleen Krull, illustrated by David Diaz
Wilma Rudolph was no ordinary baby, no ordinary child.  Though sick throughout her early years with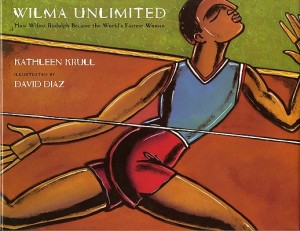 scarlet fever and polio, Wilma went on to accomplish remarkable things.
The first American woman to win three gold medals at a single Olympics (1960), Wilma continued to do amazing things long after she retired from her career as a runner.
Krull's moving text – with illustrations by Diaz in acrylic, watercolor, and gouache juxtaposed against a background of photographic images –  is inspired.
Wilma found her voice on the track field, and later started a company called Wilma Unlimited and a nonprofit foundation to encourage and inspire young athletes.