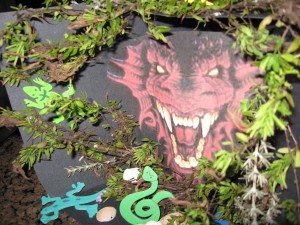 Make Ping's artistic experience come to life by creating your very own Dragon's Lair Diorama.
You will need to have a sizable picture of a dragon's face. To make a dragon you can either trace one of Ping's drawings or draw one of your very own.
For step-by-step .pdf featuring pictorial instructions, download the A Dragon's Lair: A Creative Activity here.