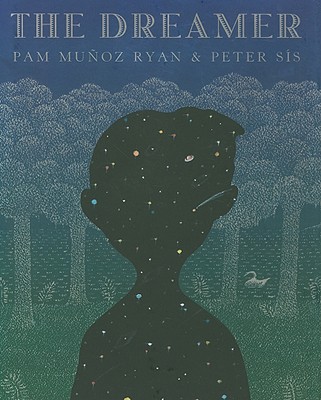 Amazing to think that a voice can reach across oceans, speak from a far-off refugee camp, prison or mountain village, echo from a past generation… and be heard in a book.
First we discover what is our "voice" and what we want to say.  Then, we figure out how to find the courage to speak.
This month's books in BEYOND BOUNDARIES look at many "voices," many strange and funny journeys of discovering one's unique voice.  In the co-created book, THE DREAMER , Pam Muñoz Ryan and Peter Sis show us one boy's journey of discovery, the journey of poet, Pablo Neruda.
Compare this book,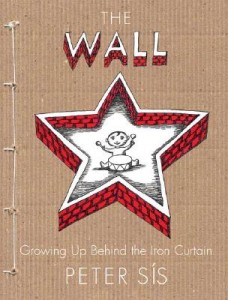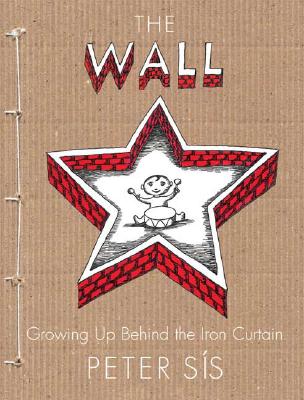 written about Neruda, with Sis's own picture book autobiography, THE WALL: Growing up behind the Iron Curtain. In this, we see how Sis was forced to re-invent his "voice" several times, and again, after he came to the United States.
Another poet, William Carlos Williams, wrote his short quizzical poems on prescription pads as he traveled by horse and buggy making house calls in his job as a physician.  Everyday observations delighted Dr. Williams, from fire trucks, sleepy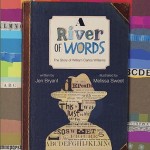 cats, flowerpots, to red wheelbarrows.  Williams's words and story are woven into A RIVER OF WORDS: The Story of William Carlos Williams written by Jennifer Bryant and illustrated with collage creations by Melissa Sweet.  Classroom ideas developed by the publisher for using this book can be found HERE.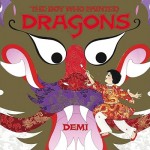 Roar and splash with color and design and see the voice of Ping.  In Demi's, THE BOY WHO PAINTED DRAGONS, the pages tumble with roaring dragons painted everywhere. Some seem to slip off the pages.  Why so many dragons?  Ping drew dragons to shut out fear.  In the chaos of "deafening thunder, flashing lights, and violent storms," Ping learned:
"Seek Your Truth,
Find Your Truth, and
Dare to be True."
"Hands-on, Make Your Own Dragon" ideas are in this month's Tool Box.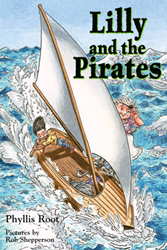 Fear is often the barrier to finding one's voice, one's true self.  Fear keeps Lilly, in Phyllis Root's LILLY AND THE PIRATES, huddling behind lists of worries until she finally stands on her own two wobbly feet and sets sail to find her lost parents.  To her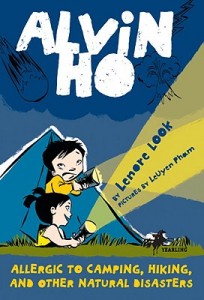 great surprise, Lilly does not die!  Her own fears are no longer deadly.  Illustrations by Rob Shepperson add a touch of humor to this already funny book.
Another new character making the book scene is Alvin Ho, by Lenore Look, illustrated by Leuyen Pham.  Alvin is fearfully "allergic" to girls, school, and other scary things. In books two and three, Alvin is allergic to a growing list of worries.  Readers laugh with Alvin Ho– and at their own fears – as they read how he finds his booming voice of courage.
May I share a poem written by Velarie Paag Stephens, a reader who has been deaf since birth but who has found her voice in writing poetry?  In September's TOOL BOX you will find more about THE IMPORTANT BOOK, which Velarie used as a template to create her poem on friendship.
Friends

Friends who are understanding, helping, and caring.
Friends are important to have relationship.
Friends as buddies who are trust, loyal, dependable.
Friends who are there for their friends
sometimes betrayed each other.
Forgiving is hard and right to do.
Forgiving is good health for your soul,
mind and heart.
by Velarie Paag Stephens
Find your own creative voice – in drawing dragons, facing the dark, sailing the high seas, or writing poetry about wheelbarrows or friends.  More books and voices will be described in October's next selection of Beyond Boundaries book recommendations.