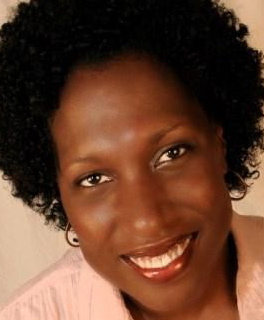 Heading down the street, waving to friends, taking in the sights and sounds of the neighborhood.  AROUND OUR WAY ON NEIGHBORS' DAY by Tameka Fryer Brown, illustrated by Charlotte Riley-Webb is a celebration of good people, joyful times, and a community that honors and respects the traditions and culture of those who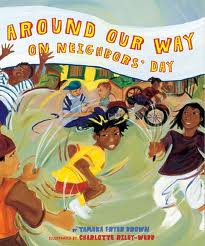 call this part of town home.
With lively, rhythmic language and  bright, colorful illustrations, AROUND OUR WAY ON NEIGHBORS' DAY is a celebration of families and neighborhoods and all that's right in the world.
From Tameka Fryer Brown:
AROUND OUR WAY ON NEIGHBORS' DAY is about a lot of things. It's about summer fun. It's about a celebration. It's about folks who enjoy spending time together and helping one another.
But most of all, it's about a little girl who really loves her neighborhood—a neighborhood that's full of different kinds of people, from different places, who like to do different things. And yet these neighbors are very much the same kind of people, who live in the same place, who enjoy many of the same kinds of things.
AROUND OUR WAY is a story about friends, family, and the concept of community. It's my idea of "neighborhood utopia" (a perfect neighborhood). What's yours?
Read "What's Your Story, Tameka Fryer Brown?" HERE.
Visit the Tool Box HERE for Around Our Way On Neighbors' Day Teacher's Guide.
For more about Tameka, visit her website HERE.