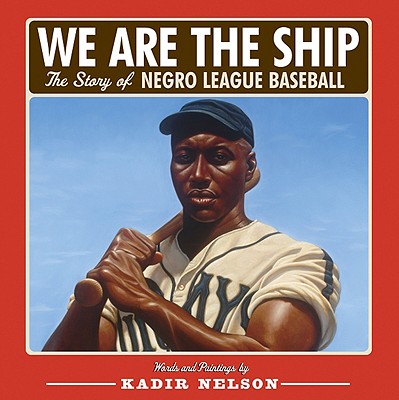 The books we have looked at this month explore a wide variety of friendships.  What does it mean to be a friend?
The word – friendship – evokes other words: trust, caring, even sharing a special possession in a refugee camp; or secrets, dreams, and fears – the fear of losing a parent, the fear of dying.
In A Different Game by Sylvia Olsen, Murphy learns to trust the friendship of teammates who think that leaving a tribal school is the hardest challenge they'll face,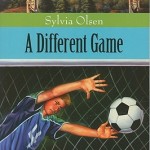 until they have to help their friend die.
Friendships can create new ways of seeing the world.  14 Cows for America written by Carmen Agra Deedy, in collaboration with Wilson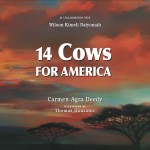 Kimeli Naiyomah, illustrated by Thomas Gonzalez, is the true account of a recent global story of friendship.
In two simple but stunning books, Hawk, I'm Your Brother and Everybody Needs a Rock, author Bryd Baylor sings to us as she invites the reader to see friendship in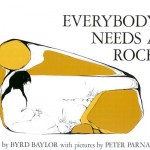 the world beneath our toes and at our fingertips.
Sometimes unusual friendships bring together energy and talent and voilà– a baseball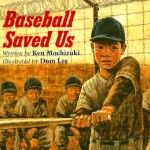 team is formed in a Japanese internment camp: Baseball Saved Us by Ken Mochizuki, illustrated by Dom Lee ; or history is made in the face of challenge and change begins, one player at a time:  We Are the Ship: The Story of Negro League Baseball by Kadir Nelson.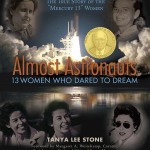 With patience and persistence, friendships can take us soaring out of this world:  Almost Astronauts: 13 Women Who Dared to Dream by Tanya Lee Stone.
Friendship can even transform music, dance, and art into a stunning Ballet for Martha: Making Appalachian Spring, by Jan Greenberg and Sandra Jordan, illustrated by Brian Floca.
And always, a friend is for sharing a good book.