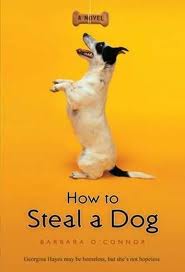 In keeping with the theme of friendship and wonderful books written by Barbara O'Connor a .pdf downloadable copy of the Literature Circle Questions and Activities for How To Steal A Dog has been attached to this post.
Literature Circle Questions for How To Steal A Dog
Note that Activity Number 1 suggests that you write a skit depicting your interpretation of particular events that take place during the story. If you are unsure how to format the structure of a skit download the following .pdf attachment. Reader's Theatre… Skit…they're one and the same.
How to Create Reader's Theatre Performance Piece
Woof!