My office: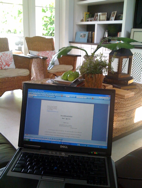 I carry my office wherever I go.  I write on my laptop and try to squeeze in time to write whenever I can.   It can be in the middle of my family room …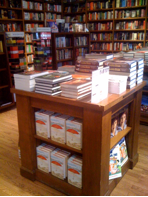 or in a corner of one of my favorite bookstores (Books & Books in Miami)
or even in a favorite coffeehouse (although this isn't the one I usually go to.)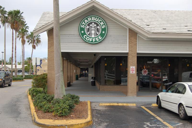 I've even been known to carry my laptop out to a soccer field while my kids have practice — but I never bring it out during a real game…those are just too exciting!
Download a copy of this post to share with students HERE.
Read, "Your Friend, Christina Gonzalez," HERE.