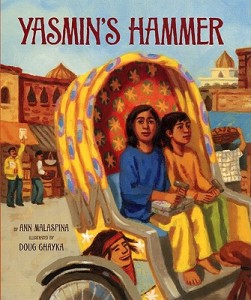 Yasmin's Hammer by Ann Malaspina, illustrated by Doug Chayka
Yasmin rides to work in her father's rickshaw but what she longs to do is learn to read.  As she hammers away at bricks every day, all day, she earns money so her family can buy rice.  She also dreams, imagines, and dares to reach for her goal.  She has an idea and soon she has a secret plan that promises a new beginning for her family.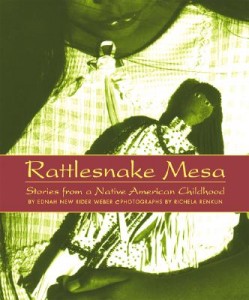 Rattlesnake Mesa:Stories from a Native American Childhood by EdNah New Rider Weber, photographs by Richela Renkun
Told in the engaging voice of a storyteller, this book tells the true account of a seven-year old Pawnee girl growing up on a Navajo reservation and sent to a government-run Indian school.  Tears and laughter and a celebration of courage are richly shared in this award-winning book.