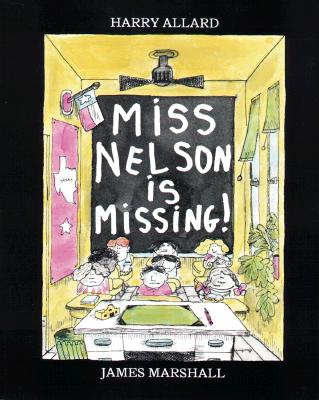 This week's BOOK ROOM recommendations are what the ReaderKidZ like to refer to as "Old Favorites." These are the books kids enjoy at the beginning of every new school year.  They're also the ones children are fond of revisiting often.
For our Back-to-School picks, we've selected just a few of our picture book favorites. What are some of your child's or class's favorites for the new school year?
MISS NELSON IS MISSING written and illustrated by James Marshall
Miss Nelson is missing and the students in her class are not happy. That's because their substitute, Miss Viola Swamp, means business!  Besides that, she's a "real witch" who loads them down with homework and doesn't even read a book for story hour.
The class is convinced something terrible has happened to Miss Nelson and they're determined to track her down, bring her back, and get rid of Miss Viola once and for all.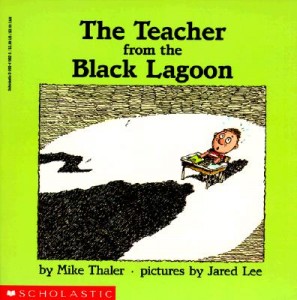 THE TEACHER FROM THE BLACK LAGOON by Mike Thaler, illustrated by Jared Lee
It's the first day of school and the new teacher is a monster. A real monster.  Her name is Mrs. Green and she really is!  Green, that is. She has a tail, breathes fire, and has her own unique way of teaching fractions.
Kids love THE TEACHER FROM THE BLACK LAGOON, as well as all the other books in the "Black Lagoon" series.
FROGGY GOES TO SCHOOL by Jonathan London
Illustrated by Frank Remkiewicz
Froggy's a little nervous about his first day at school, but that doesn't stop his enthusiasm from bubbling over.  Before long, Froggy's sharing about the summer he learned how to swim, and the whole class, including Mr. Mugwort, the principal, is joining in. FROGGY GOES TO SCHOOL is one of many Froggy books that young readers giggle over and love to share with friend.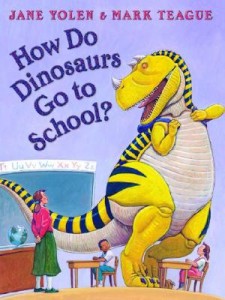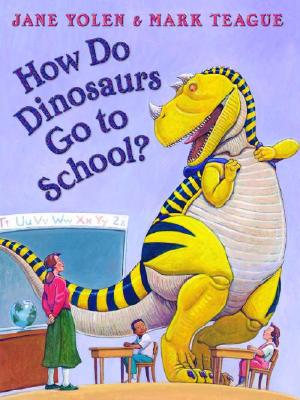 HOW DO DINOSAURS GO TO SCHOOL? by Jane Yolen Illustrated by Mark Teague
A back-to-school book with dinosaurs as the main characters? A sure-fire win in any primary classroom!  With Jane Yolen's rhyming verse and Mark Teague's lively illustrations, readers will be wishing an Iguanodon and Dsungaripterus like the ones in HOW DO DINOSAURS GO TO SCHOOL? would spend a day or two in their classrooms.