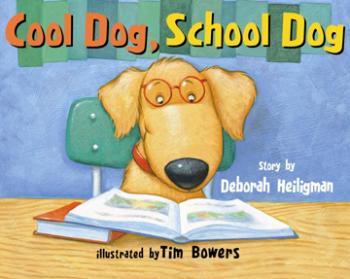 COOL DOG, SCHOOL DOG by Deborah Heiligman, illustrated by Tim Bowers.
This video is VERY cute.  Yes, it's on youtube, which means teachers may not be able to access it at their school site.  Perhaps Marshall Cavendish will load the video on teachertube??
(*** As of 8.12.10, the video of COOL DOG, SCHOOL DOG is now available on teacher tube!! Thanks to Marshall Cavendish and Deborah Heiligman for making it happen.)
Meanwhile, teachers…listen to the video at home and search out the book in your local library!
Find more book recommendations in BEYOND BOUNDARIES and the BOOK ROOM.