ReaderKidZ is pleased to welcome Stephanie Greene as our first Author-in Residence. Stephanie has been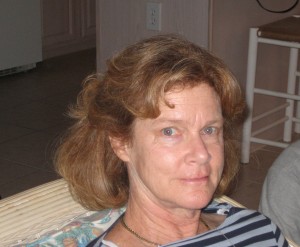 writing early readers, chapter books, and middle grade novels for more than 15 years. Her books include the popular Owen Foote chapter book series, the Moose and Hildy early reader series, and her middle grade novels about Sophie Hartley. Stephanie's two newest books reflect the theme of our first month: New Beginnings.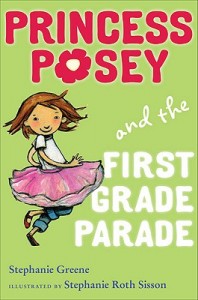 PRINCESS POSEY AND THE FIRST GRADE PARADE is the first book in a new series for transitional readers from Putnam. It introduces readers to Posey, a little girl who must overcome her fears about going to first grade and walking into the school all by herself.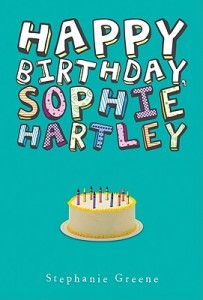 In HAPPY BIRTHDAY, SOPHIE HARTLEY, Sophie is about to turn 10 and enter the double-digit era – a place she's not sure she wants to be, based on the changes she sees going on in her friends and family.
Stephanie received a starred review in the Horn Book for HAPPY BIRTHDAY, SOPHIE HARTLEY and a coveted mention by Roger Sutton for PRINCESS POSEY in the Horn Book newsletter.
From Stephanie Greene:
"I wrote PRINCESS POSEY AND THE FIRST GRADE PARADE because one day, I drove into the school down the road and saw a sign that said, "Kiss and Go Lane." My first thought was, "That could be hard on a child." I imagined a small child having to kiss her parent good-bye, and shut the car door, and walk into the school – all by herself. It gave me a lonely feeling. I remembered all the times I'd walked my own little boy to his classroom and how good that made us both feel. The idea of having to walk down a long hall filled with big kids can be scary when you're going into the first grade. But children are brave – the bravest people I know. Once they make up their minds, they can do anything."
Read "What's Your Story, Stephanie Greene" HERE.
Learn more about Stephanie on her website HERE.